Elegance HCG Spray – simply slimmer!
The improved weight loss cure in combination with a completely renewed formula for even better weight loss results! No drug, no hormones and no injections! Elegance HCG Spray decreases hunger, increases the burning of fat and drains access fats faster.
The HCG Diet: simple and with wonderful results!
The HCG Diet was discovered over 50 years ago, by the British Dr. Simeons. During the course of time, the diet has become known around the world and helped a lot of people to slim down fast, without the yo-yo effect.
Why Elegance HCG Spray?
No hormones
No injections
Easy to administer by yourself
Including tastful diet
Responsible and permanent weight loss
No hunger
No jojo-effect
No side effects
No recipe needed
Free assistance via email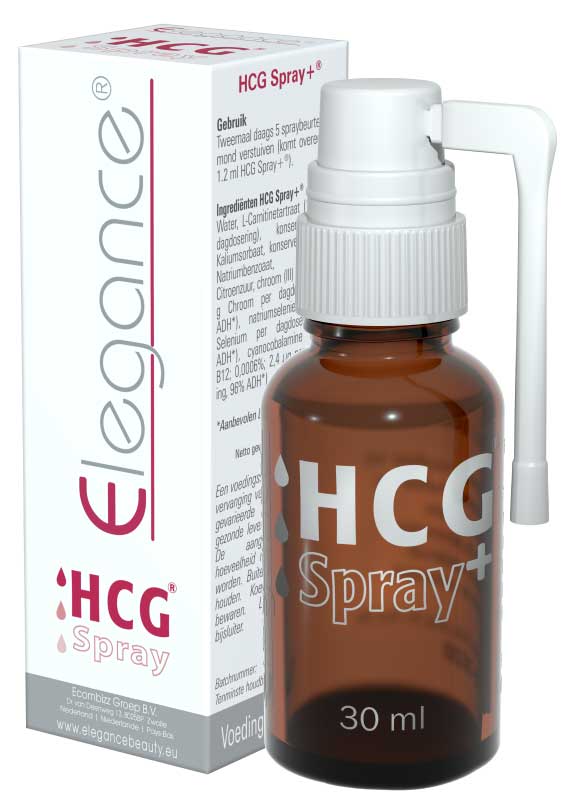 Elegance HCG Spray are manufactured fully compliant with strict GMP and HACCP standards. It means that procedures are followed that guarantee quality, food safety and hygiene.
Elegance HCG Spray is registered in Brussels under the following NUT-number: NUT/AS1856/1 and is monitored in the Netherlands by the Dutch Food Safety Authority (nieuwe Voedsel en Waren Autoriteit, nVWA). HCG Spray is allowed in Germany and Austria.
Images and texts can differ from country to country.